Stephanie from Stephanie's History Store shared this great idea for saving time creating bulletin boards. Have students make your bulletin boards as a topic review!  They are more invested in it and it saves you time and energy. Check out the linked blog post above where you can get more great bulletin board ideas.


Do you have a life hack you would like to see featured in a post?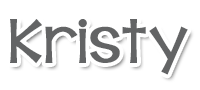 Grab Great Teaching Tips!
Subscribe to our email list to get engaging teaching and lesson ideas, as well as special subscriber only bonus resources sent directly to your email address.